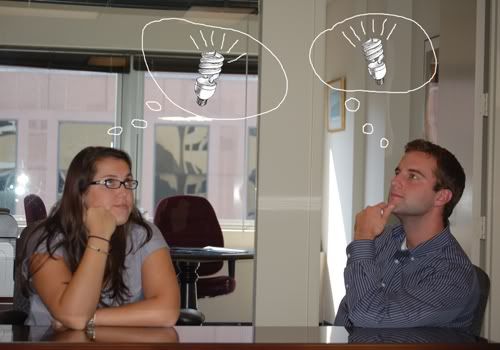 SmartPower's energy efficiency video competition is in full force as eco-savvy students and faculty nationwide gear up to compete for the title of America's Next Eco-Star. 
In the true spirit of college, SmartPower will launch a two-week-long Energy Quiz to test our followers' knowledge of energy efficiency. The quiz will take place Sept. 19-30, Monday thru Friday.
Here's how it will work:
Over the course of the contest, we'll put out 10 different energy questions across SmartPower's and America's Next Eco-Star's social media accounts (see the list of social media accounts below).
A new question will be posted at 9 a.m. each weekday morning. 
Post your answers as comments on Facebook or tweets that contain @AmNextEcoStar or @SmartPower_org on Twitter. To be considered, answers must be received by 5 p.m. every weekday afternoon, at which time the correct answer will be posted. 
The user who answers the most questions correctly by the second Friday of the competition (Sept. 30) will receive a free basket full of SmartPower goodies. You'll have to win to see what's inside!
You do not necessarily have to answer every question to win. But, of course, your chances of winning increase as you answer more questions. So check back every day!
The winner will be announced on Monday, Oct. 3. 
You can follow any one of these social media accounts to receive the quiz questions and post your answers:
Please email Chandler Clay at cclay [at] smartpower [dot] org for any questions about the quiz. Good luck!